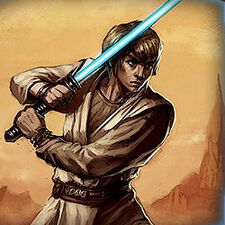 Welcome to Star Wars Fanon, Skullguy123! This is a default user page that we've added for you so your user page wouldn't be completely blank. Now that you've seen it, though, you should begin thinking about removing this information and replacing it with your own! Some information other Fanoneers often add:
A little bit about yourself (don't go into too much detail though!)
Your favorite parts of Star Wars
Links to your stories here on Star Wars Fanon
You can edit this user page by clicking the blue "Edit" button. We also have a few guidelines and best practices for what should and should not be added to a user page.
We look forward to reading your stories here on Star Wars Fanon!