---
Welcome,
<insert name here>
!
---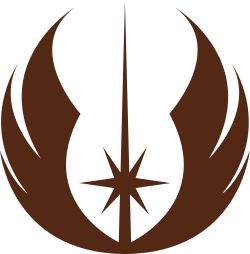 About me
I love these quotes!
—Ra98 about the
template
.
My name is Rafael Lima, known as Ra98, and I'm a big fan of Star Wars saga. I'm a user from Brazil, a South American country. I met Star Wars Fanon Wiki while editing Star Wars Wiki em Português, and Wookieepedia. I joined the wiki in April 13, 2011. My favorite character is the Sith Lord Darth Maul. I'm also a user of Star Wars wiki in portuguese, if you want, see my profile there. I'm the founder of Star Wars Fanon Wiki in portuguese.
Articles I've created
Below, are the articles I've created:
Star Wars items
Film(s)
Star Wars Episode I: The Phantom Menace
Star Wars Episode II: Attack of the Clones
Star Wars Episode III: Revenge of the Sith
Star Wars Episode IV: A New Hope
Star Wars Episode V: The Empire Strikes Back
Star Wars Episode VI: Return of the Jedi
Game(s)
Star Wars: The Force Unleashed
LEGO Star Wars: The Video Game
LEGO Star Wars II: The Original Trilogy
Star Wars: The Clone Wars: Republic Heroes
Star Wars Episode III: Revenge of the Sith
Action Figure(s)
Book(s)
Star Wars - 11 Iconic Scenes from a Galaxy Far, Far Away...
Community content is available under
CC-BY-SA
unless otherwise noted.