Hello Everyone! I am Lune Crackham, known as the most badass Colonel in a more grimdark universe, far far away. Here, however, I am just a humble Star Wars fan that writes his own stuff. I love collabaration and collaborative articles and, let me be honest, I spend time mostly with 40k but my first love is Star Wars.
TL;DR -------> Just a new guy who loves (and hopefully an expert) on Star Wars and Warhammer 40.000!
Favorite Characters
There can only be one victor!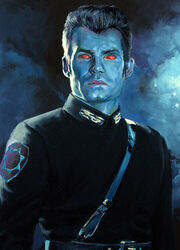 Community content is available under
CC-BY-SA
unless otherwise noted.