Inside this section, you will information on the various people that affected the Yanibar refuge and its founders. They were a diverse group, and this work seeks to be equally diverse in its selections, moving beyond the Kraen family—as admittedly influential as they were—to cover dozens of key figures from that era.
Author's note: Organizational icons have been provided to help readers avoid spoilers and find information about topics they are interested in. The icons correspond to the six Force Exile novels, as well as the Yanibar Tales and the Yanibar Guard Sourcebook
Entries
Ajaur

Ajaur was once in line to be a Jedi Knight, the defenders of peace and justice in the galaxy and protectors of the Republic. Therefore, the fact that his status was that elevated makes his fall even more tragic. At the young age of thirteen, his Force sensitivity was not enough for a Jedi Master to choose him as an apprentice and he was assigned to the Agricultural Corps. Instead of becoming a Jedi Knight, he traded his lightsaber for farming implements. He served in the Corps for ten years, working hard but inwardly bitter over his assignment. Read more…
Alpha-21 "Twone"
Alpha-21 "Twone" was an ARC (Advance Recon Commando) trooper in the Grand Army of the Republic. Like the rest of his ARC brethren, he was personally trained by Jango Fett and first activated at the Battle of Kamino. Records indicate that Twone fought valiantly, saving the lives of several hundred adolescent clone troopers by fighting a delaying action against battle droids and Separatist commandos. His citation from the battle indicates that he lured a dozen destroyer droids into an armory and destroyed them with land mines, then persuaded twenty commandos into thinking he was part of a large clone patrol led by Jedi Knights, which caused them to withdraw. This would be in keeping with Twone's documented twisted sense of humor with which he viewed the galaxy. Read more…
Jahlel Almani

Determining conclusive facts about Jahlel Almani's life has been difficult due to the violence that surrounded his death, but recovered evidence has found some information about this Matukai. Almani's homeworld is unknown; Arkanians were fairly common in the galaxy during that era and the Matukai did not keep records either on his homeworld or his parents. From a journal kept by his younger sister, Hasla Almani, we do know that he was orphaned at a young age and grew up on Darlyn Boda, living in the slums of the city of Darlyn Boda, begging for a few credcoins to survive. Eventually, he and his sister were discovered by a group of Matukai Adepts in the city on some errand, and, recognizing their Force-sensitivity, the Matukai took them in some time during their teen years. Read more…
Hasla Almani
Like her brother, Hasla Almani's early life is largely a mystery, given the difficulty of finding accurate data on one of the trillions of displaced sentients during that era of turmoil. Her homeworld and familial lineage are unknown-recovered records seem to indicate that she herself did not know either of these. What is known was that she grew up in the slums of Darlyn Boda, Darlyn Boda, where her older brother Jahlel took care of her. They survived by begging, and apparently Hasla had some means of finding flimsi with which to record a crude journal. As both of the Arkanian children were mildly Force-sensitive, they were found and taken in by a group of Matukai adepts, who brought them back to their enclave in Darlyn Boda's wilderness. Hasla, a lonely child, was distrustful of the Matukai initially and made little headway in her training, unlike her brother, who excelled in their disciplined lifestyle. She found the regimen distasteful and despised her instructors. Read more…
Wedge Antilles
Wedge Antilles was one of the most famous pilots on either side in the Galactic Civil War. Antilles was born on Corellia and was orphaned as a teenager as a result of an accident. Already a gifted pilot, he learned under the smuggler Booster Terrik before Imperial forces killed his girlfriend. Joining the fledgling Rebellion, he distinguished himself as a starfighter pilot, quickly earning his ace status.Read more…
Akira Arkani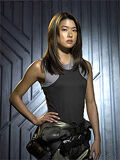 Akira Arkani was a human female from Serroco. Her father was an engineer, while her mother was a nurse. When she was young, the ravages of the Galactic Civil War threatened their planet, and they fled the conflict. Their travels took them from world to world as refugees until they were finally approached by agents of the Yanibar refuge, inviting them to live in the remote sanctuary. They arrived when Akira was twelve and quickly settled in. Akira grew up there as the oldest of three children, the leader of her two brothers, and a definite tomboy. When she grew up, she wanted to repay the debt she felt her family owed Yanibar and joined its defense force, the Yanibar Guard. Read more…
Taelros Bac

Taelros Bac was a man of many talents and many infamous exploits throughout his life, many of which proved to hinder his ambitions and dreams. His life began in 37 BBY when Taelros was born in Aldera, the capital city of Alderaan, much like generations of his family before him, though the details of his family's history are mostly unknown. Not much is known about the accomplishments of the Bac family, but rumors and intrigue seem to abound in most of the stories told about them. Read more…
Kavlis Burke


Kavlis Burke was born to Samstris and Landra Burke in the wilds of Yanibar in 11 BBY. His parents were farmers, living in the rugged and inhospitable outlands of Yanibar. In 6 BBY, a pair of representatives from the Yanibar refuge came to visit the settlement near where the Burkes lived, offering sanctuary in a newly-established refuge to all who were willing to accept their hospitality. The reception they received changed Kavlis's life forever. Read more…
Rhiannon Kraen Burke
Born in 8 BBY as the only daughter of founding colony members Selusda and Milya Kraen, Rhiannon Kraen was the delight of her parents from the day she was born, despite her not being Force-sensitive. After an illness cost Rhiannon her eyesight at a young age, they grew incredibly protective of her, but still raised her in a loving environment. At the age of twelve, she traveled offworld to see the Pan-Galactic Symphony and her singing talents quickly found her lured into performing for the famous holopera director Taelros Bac on Coruscant. Despite unexpected dangers on Coruscant, she survived and returned to Yanibar. Eventually, though, her parents had to come to terms with the fact that Rhiannon was going to leave them. Read more…
CC-3433 "Trip"
CC-3433 "Trip" was a clone of Jango Fett grown on Kamino to serve in the Grand Army of the Republic during the Clone Wars. He was tapped for his potential at command and received additional training making him qualified to lead an entire army for a full campaign independent of any other officers. Read more…
Ariada Cerulaen
Ariada Cerulaen was the daughter of a Wroonian woman named Sylexa and Imperial Colonel Ios Meongula, conceived as part of a experiment by the Imperial Department of Redesign. After taking a number of Wroonians to serve as test subjects in a hidden laboratory on R'alla, Meongula used them to develop a virus that would alter the Wroonian genetic code and turn them into humans. Read more…
Ait Convarion

Ait Convarion was a career officer in the Imperial Navy. Confident and talented, he earned much of his reputation and skill by fighting pirate groups that plagued the Empire in the Outer Rim. Born and educated on Eriadu, Convarion grew up as a member of the aristocracy there. When he reached adult age, a sense of patriotism led him to join the Imperial Navy. Convarion also found in space combat the means to express his aggressive nature—by blasting the enemies of the Empire to pieces. Read more…
Alana Darik

Alana Darik was a Human female born and raised on Yanibar. She was the first member of her family—expatriates from Contruum to be born on Yanibar. She grew up in Union City and though she was just a little girl at the time, vividly remembered when the Yanibar refuge was threatened by the Zann Consortium in 4 ABY. She remembered seeing Yanibar Guard fighters flying over the city's shield as it was hammered by bombardment. Read more…
Helsi D'brisse
Helsi D'brisse was one of the youngest Mistryl team leaders ever, and her superiors made sure she knew it. She was typically sent on easy missions with plentiful assets—partially because Helsi was notorious for underestimating her opponents and partially because she wasn't that highly trusted. Despite her half-dozen successfully completed missions before she was twenty-five, Helsi was looked down upon as impetuous and hot-headed, a label she somewhat deserved. She also preferred working alone, mostly because that meant she didn't have to share the credit for a successful mission or be responsible for the actions of anyone but herself. By far, she preferred assassination to kidnapping or serving as a bodyguard; it was much easier to kill someone to keep them alive, after all. Read more…
Sander Delvardus

Sander Delvardus was originally a career Imperial Navy officer. However, as the Galactic Civil War progressed and he found himself chafing under restrictions against pursuing the enemies of the Empire, Delvardus began to doubt his loyalties. After the death of the Emperor and the disastrous Battle of Kuat against the Zann Consortium, he had had enough. While his immediate superior, Moff Ardus Kaine, also struck out on his own, Delvardus decided to become his own ruler. Seizing Eriadu, he became one of the first Imperial warlords. Read more…
Pec Deplisk


A career soldier, Pec Deplisk spent much of his life wandering from planet to planet in search of the next conflict. Ironically, it was only after he settled down into a steady job on the world of Yanibar that his past finally caught up to him. He bore the dubious distinction of the first Yanibar Guard soldier slain in combat, but his death was one of heroism, of courage under fire, and of self-sacrifice. Read more…
Kinman Doriana


Kinman Doriana was a high-ranking Imperial advisor from Naboo. He was known to be in Palpatine's inner circle during the latter stages of the Republic and the beginning of the Empire and was trusted to the point that he was personally dispatched to assist the Trade Federation in eliminating the Outbound Flight project. With his years of loyal and efficient service, Doriana proved to be a valuable agent for the Emperor. One of his rare failures came when he enlisted the aid of the Car'das Syndicate to set up a subtle surveillance net to track a fugitive Kiffar Jedi named Quinlan Vos on New Holstice a year after the rise of the Empire. His last major assignment was an Imperial Intelligence agent named Roxana Taskien was sent to the Neimodian purseworld of Zeru Neimodia to help quell a resistance there. Taskien had worked with Doriana before and had a theory of a possible strategic resource on Zeru Neimodia: a hive of Xi Charrian weaponsmiths. Read more…
Asdux Evins

Asdux Evins was a Human male born on Corulag. He was orphaned at a young age when his parents perished in a shuttle accident and spent his childhood bouncing around from foster home to foster home. When he came of age, he began working at a repair depot near a spaceport, learning the intricacies of starship repair from other mechanics. While given the most menial tasks, he bore it with stoic determination, rationalizing that the indignities were sufferable if they kept him employed.Read more…
Urai Fen

A skilled Talortai warrior of many years by the time of the Galactic Civil War, Urai Fen was the devoted strongarm and companion of the infamous crime lord Tyber Zann. It was his quiet strength and cunning that allowed Zann to escape imprisonment on Kessel. It was his skills that enabled Zann to successfully infiltrate worlds like Bespin and Coruscant. Of all the people known to Zann, Urai Fen was perhaps the one individual that Zann could call a friend, and Fen remained devoted to the crime lord until the very end. Read more…
Anja Gallandro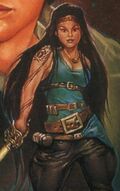 Anja Gallandro was a human female born and raised under troubled circumstances. Her father was killed at a young age in a duel with Han Solo and she grew up to become a spice addict in her teenage years, doing the bidding of a Black Sun crime lord. Her andris addiction helped her fight like a Jedi. However, she was saved from that lifestyle by the Solo twins, who helped her break her addiction and befriended her. She arrived at the Jedi Praxeum on Yavin 4, but did not remain, as she was not truly Force-sensitive and could not become a Jedi. Read more…
Salyeh Gau

Salyeh Gau was a female Zabrak born on Iridonia. In 2 BBY, her parents fled the planet to escape Imperial reprisals and journeyed to distant Yanibar. Slightly Force-sensitive, she was considered for Zeison Sha training as a girl, but ultimately decided against it. The training had been rigorous, and the more Salyeh saw of the incredible feats of some of the Zeison Sha masters, the more frightened she was. She also knew that most of her friends and family were not Force-sensitive and that following the path of the Zeison Sha would lead her away from them. Instead, she quit her training and walked away from her Force talents, a decision which puzzled her instructors, who had always thought the hard-working but impressionable Salyeh Gau had potential, just lacked the confidence and control to master it. Her most impressive decision of her training was ironically her decision to leave it. Read more…
Bwilor Haenn

Bwilor Haenn was a Twi'lek born on Alderaan during the waning years of the Galactic Republic. Unlike many of the other Twi'leks that had found their way across the galactic community, Bwilor never knew the ancestral homeworld of his people, Ryloth. Born to a family of safe mechanics, Bwilor made a name for himself by helping his parents in their family business, providing safes, security droids, and locks to the nobility of Alderaan. Bwilor was the youngest child of the six children born to Rellor and Sallana Haenn. His parents earned money by serving the upper class of Alderaan; they ran a small mechanic shop known as Haenn's Fix and Fly. The young Twi'lek was raised around machines and security devices, and his brothers assisted him in learning how to become a proper technician. Bwilor was lucky enough to inherit his parents' ability to work with these machines, and became a successful mechanic like the rest of his family. Read more…
Zid Harrinos

Zid Harrinos was a Human male who was born and raised on Yanibar as one of the first generation of children born after the establishment of the Force exile refuge there. Growing up, he heard stories from one of his uncles, who had served in the Clone Wars in the Republic military, about the wars. Those tales influenced him to join the Yanibar Guard Army when he was old enough to make the decision. His parents, knowing the long and storied family history with the military and judicial services, were supportive. Read more…
Kyle Katarn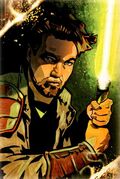 Kyle Katarn was a Human male born and raised on Sulon. He joined the Imperial military as a young man and was trained as a stormtrooper. Katarn was a decorated soldier, but learned that his father had joined the Rebel Alliance that was opposing the Empire after his father was killed in a raid. As a result, Katarn left Imperial service and became a Rebel agent himself, often partnered with another agent named Jan Ors. One of his missions was to help recover the plans for the Death Star. Read more…
Morgedh clan Kel'nerh
Morgedh clan Kel'nerh was born on Honoghr, the devastated land of the Noghri people. Like many of his kind, he was a prodigiously talented hunted and warrior. Unlike other Noghri, though, he was Force-sensitive. This fact was lost on both him and the Imperial overseers who ran Honoghr from a distance, but it turned out to change his destiny. Read more…
Serra Keto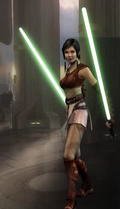 Serra Keto was a human Jedi Knight originally born on Esseles. She was a talented individual and her skills flourished under Master Cin Drallig. Serra was one of the better lightsaber duelists of her class. She was also a good friend of Selu Kraen; they met each other in a lightsaber class when she was 13. From the start, they both felt something for each other, but didn't know how to express their feelings and the Jedi Order prohibited them from having that type of relationship anyway. Originally, Selu was both attracted and intimidated by Serra, who struggled with showing off her superiority in Force-training and lightsaber combat. Naturally competitive, she saw her own achievements as a way to bolster her own self-esteem, and had to work to recognize the impression she left on others. As such, Serra seemed distant to Selu for several years, although she was struggling with her own insecurities. Read more…
Derek Klivian
Derek "Hobbie" Klivian was one of the most famed pilots of the Galactic Civil War. An X-wing ace and a longtime member of Rogue Squadron, he served in battle against the Empire over Hoth, Endor, and numerous other campaigns. Known for his dour pessimism and allergy to bacta, along with surviving being shot down several times, Klivian's service against the Empire was long and storied. Read more…
Annita Daowot Knrr
Annita Daowot was born on Commenor into a broken home. Her mother and father separated shortly after her birth and Annita was placed with her father, Tord Daowot, who blamed Annita for the disappearance of his wife. Furthermore, Tord was an unruly drunk who rapidly became abusive. Annita suffered all throughout her school years from sometimes daily beatings, wearing long sleeves to hide the bruises and keeping to a limited circle of friends. She even ran away once, but her father found her and punished her severely for that. Eventually, one of her classmates, Sarth Kraen, noticed that she didn't go home at night. Sarth followed her home one night when she was about fifteen and was shocked to hear her being beaten by her drunk father. Sarth informed his own father, a lawyer named Samtel Kraen, about the situation, and Samtel filed an abuse and negligence suit on her behalf.She went to live with her mother in the city of Munto, but continued her schooling with financial aid from Samtel Kraen and tutoring from Sarth, as her mother had little means to provide for her. She spent many afternoons of her last few years of secondary school at the Kraen residence and grew attracted to Sarth, but he never reciprocated her feelings.Read more…
Bryndar Knrr



Bryndar Knrr was the only son of Jorge and Annita Knrr. Born in 14 BBY and raised on Bespin, he nevertheless spent a lot of time on Yanibar, where his parents had many friends. He became close friends with Akleyn Kraen, particularly when the two attended an offworld secondary school together. However, despite his parents' upbringing and background in the Bespin commercial business, Bryndar's sense of adventure led him to Yanibar, where he joined the Yanibar Guard. Read more…
Jasika Kraen Knrr
Jasika Kraen Knrr was the daughter of Spectre and Sheeka Tull Kraen, born in 10 BBY on Yanibar. She was their only biological child, though she grew up with her older step-brother, Nate, who was a teenager when she was born. Jasika tended to be impulsive and had a strong independent streak, which alternately pleased and worried her parents. As a child, her father doted on her and called her his "sunshine" for her bright smile.
Growing up, she became close friends with her cousin Rhiannon Kraen and was seemingly unaffected by Rhiannon's blindness. They spent a lot of time at each other's houses playing, which pleased Rhiannon's parents, as they had worried about their blind daughter, particularly with their jobs in the Yanibar Guard often keeping them busy. Read more…
Jorgesoll Knrr
Jorgesoll Knrr was one of the gallant rogues for which Corellia became famous for during the waning days of the Republic and the rise of the Empire. Dashing, world-wise, with a devil-may-care attitude and a firm hand on the control stick of any kind of freighter, Jorge exemplified the popular galactic stereotype of a Corellian spacer. Though he never really owned a ship of his own, he served as first mate for many years for the Bothan captain R'hask Sei'lar, with whom he had numerous adventures and exploits aboard the freighter Hawk-bat. Jorge carried himself with a confident swagger, and was known for often being the loudest, most amorous spacer in the cantina, and often the one who held his liquor the best. It was a wild, risk-filled lifestyle, but Jorge enjoyed the carefree nature of the independent spacer's life for many years, journeying from one spaceport to the next in search of the next big deal, the next thrill. Read more…
Plo Koon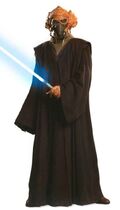 Plo Koon was one of the pillars of the Jedi Order during the final days of the Old Republic. A member of the Jedi Council, the Jedi Master served the Republic honorably for decades, including in both the Stark Hyperspace Wars and the Clone Wars. Though most of his exploits are detailed elsewhere, Koon promoted a previous Padawan, a Trandoshan female, to the rank of Jedi Knight in 32 BBY. Three years later, he took another Padawan, a Human male named Selusda Kraen, as his apprentice. Selu showed little promise in many of the disciplines sought after by Jedi, with a mediocre aptitude for lightsaber combat and no special talents. Still, Koon saw promise in his apprentice and taught him in the ways of the Force, giving him valuable lessons in a wide variety of areas. Koon soon realized that Selu had potential in some of the more arcane Force powers related to altering the environment-powers similar to his own. He passed on those techniques, teaching Selu to use telekinesis and the controversial Electric Judgment. His Padawan also learned Force camouflage on his own, impressing Koon with his knowledge of the esoteric and difficult technique. Read more…
Akleyn Kraen



Akleyn Kraen was the son and only child of Sarth and Cassi Kraen. Born on Yanibar in 14 BBY, he grew up in the formative years of the Yanibar colony. Akleyn inherited a near-perfect memory and scientific acumen from his father, while he gained a natural talent in Force healing from his mother. It was fitting therefore, that Akleyn grew up to become a doctor. After being educated offworld, he returned to Yanibar to practice as a surgeon and was widely acclaimed for his skill. However, his professional success sadly did not translate to his personal life. Read more…
Ana Vondar Kraen



Ana Vondar Kraen was born in 17 BBY as the daughter of Corellian Jos Vondar and his Lorrdian wife Tolk le Trene. Her parents were evacuated to Yanibar when Ana was a little girl, arriving in 9 BBY after her father wrote a paper critical of the Imperial health care system. An offer to flee to Yanibar for safety was extended to the Vondar family and they accepted, leaving Corellia for the refuge on Yanibar. Read more…
Cassi Trealus Kraen
Cassi Trealus Kraen was born in 42 BBY on the remote Outer Rim world of Bakura to a family of farmers. She was the third of five children in her family, and the second daughter. Growing up, she was a somewhat quiet child, but very bright and adept at persuading people to see her point of view. As she grew older, she watched and eventually began helping her father, Larik Trealus, bargain with merchants over crop prices at the spaceport in Bakura's capital, Salis D'aar. Cassi soon proved herself as a hard bargainer and her father let her do the talking by the time she was sixteen. However, for much of her youth, while the rest of her siblings largely desired to stay on their peaceful homeworld, she dreamed of wandering the stars, or at least visiting other worlds. Her chance came when she turned eighteen, as her father had become wealthy enough to afford to send her off to distant Coruscant for a university education. Cassi hoped to spend a few years simply exploring the galaxy and then return home to Bakura and become a teacher. Read more…
Lena Quee Kraen
Lena Quee Kraen was born on Commenor as the middle of three daughters to a middle-class family. Her father was often away from home, as he was a Senate Guard, and Lena grew up withdrawn and alone. She could often be found reading about exploring other worlds. While she was smart and hard-working, there was no denying that she was a dreamer. It therefore came as no surprise when she decided to become a hyperspace mapper upon graduating from the University of Commenor. Her mind was able to fathom the complex dimensions of hyperspace, and at age 22, she joined the crew of a Barloz-class ship which went on long expeditions to the Outer Rim and Wild Space, mapping new systems and hyperroutes, with funding from the Obroan Institute. The Barloz ship, the Sunflash, was also accompanied by a secondary vessel, a small YT-1210 freighter, the Quick Step that was supposed to serve as an escape vehicle or secondary transport. The work was somewhat dangerous, as hyperspace jumping into unknown space could be dangerous, but though there were often mishaps, serious danger was usually avoided. As such, the crew grew complacent and relaxed, particularly with the use of the Quick Step, which they increasingly sent on detached missions in order to reap more profit, as they were paid for the systems and routes they surveyed and mapped. Read more…
Milya Tayrce Kraen
Milya Tayrce Kraen was born in 36 BBY on Leritor into a middle-class family. Her mother and father had both worked in a small starship refitting factory, until Milya was born, at which point her mother stayed at home. However, the company that her father worked for tried to extort money from the Thrysus Sun Guard on a contract, a group of mercenaries who were known for their devotion to the ways of the Echani and for their deadly effectiveness. Read more…
Nate Kraen


Nate Kraen was the biological son of Sheeka Tull and the ARC trooper Alpha-98, better known as Jangotat. He was born during the Clone Wars after his parents had fallen in love during a Republic mission on Ord Cestus. With his father dying in combat shortly after his conception, Nate and his three step-siblings were raised by their mother on Ord Cestus. She tried hard to make ends meet by flying cargo runs across the desert planet, though the occupation of Ord Cestus by the Empire made her job more difficult. As he grew up, Nate took after his father, becoming fiercely protective of his mother. Read more…
Ryion Kraen
Ryion Kraen was the son of Selu and Milya Kraen. Born in 5 ABY as their second child, he was Force-sensitive like his parents. They both suspected that his innate talents were greater than either of their own, and Ryion proved to have considerable prowess in the Force, as well as being a gifted athlete. Throughout his childhood, he was always pushing himself to do better, and ultimately joined the Yanibar Guard to carry on the formidable legacy that his famed parents had created. Read more…
Samtel Kraen
Samtel Kraen was many things throughout his life. He was a mechanic who became a hyperspace mapper and planetary surveyor, only to later settle down on Commenor and become a renowned lawyer. His wild days behind him, Samtel devoted his time to his practice and to his wife, Lena Kraen, and their family. They had two sons, Sarth and Selusda, but Selusda, their youngest, was taken from them at a young age by the Jedi Order after he was discovered to be Force-sensitive. They would later be reunited with Selusda though, years later, and the reunion would eventually take both of them to distant Yanibar. Read more…
Sarth Kraen
Sarth Kraen was remembered for several things throughout his life. He filled many roles-founder and lead engineer for Kraechar Arms, Jedi Knight, devoted father, and loyal husband to his wife, Cassi Trealus Kraen. As such, summing up his life and accomplishments in a few succinct sentences traditionally posed a problem for historians. In light of that fact, this account makes no attempt to do so. Read more…
Selusda Kraen
If you had told Seludsa Kraen at age nineteen that he would end up accomplishing something the entire Jedi Order hadn't managed in centuries, he probably would have shaken his head and told you that you had the wrong person. Born as the second son of a lawyer father and teacher mother in 38 BBY, Selusda was taken from his parents at a young age when it was discovered that he was Force-sensitive. His parents regretfully let him go, knowing it was for the best, but they also knew they would never see their son again. Read more…
Shara Berecca Kraen



Shara Berecca was the daughter of the Chalactan viceroy Ghavasa Berecca and was raised on Chalacta largely by her father after her mother died when she was a teenager. She was well-educated, per her father's wishes, and was close to him, but remained aloof from many others, thrust too early into a role in public service for which she was not prepared.
In 27 ABY, Chalacta was invaded by the extragalactic Yuuzhan Vong. The planet was allowed to retain its government due to its swift capitulation, and the initial Yuuzhan Vong demands, though harsh, were not unreasonable. That changed, however, in 28 ABY when a group of New Republic volunteers stormed onto Chalacta to evacuate as much of its populace as they could, including Shara and her father, along with the rest of the government. Read more…
Sheeka Tull Kraen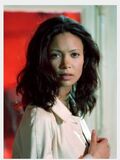 Sheeka Tull's life seemed to be ill-fated from an early age. Her parents were killed in a range war when she was young. At age eighteen, her first love, the bounty hunter Jango Fett, left her. Following that, she moved to the desert world of Ord Cestus, where she fell in love with a miner named Yander. She had three children with him, but he died shortly thereafter. Furthermore, Sheeka picked up a smuggling charge acquired after she brought medicines to a colony under a Republic cargo, saving the religious pilgrims there, one of whom was her sister. She would have been subjected to ten years of hard labor if the Republic hadn't needed her services. Read more…
Alpha-28 (Spectre Kraen)
Spectre Kraen, originally Alpha-28 of the Grand Army of the Republic, was one of the founding pillars of the Yanibar refuge. He was legendary among both the Republic military's elites and the Yanibar Guard for his exploits and his legacy carried on for years after his death.
He began his life as a vat-grown soldier on Kamino, a genetic duplicate of the legendary Jango Fett. A less-restricted variant than standard clone troopers, Alpha-28 was an Advance Recon Commando, or ARC, an elite group. He and his brothers were personally trained by Jango Fett himself to become one-man-armies, capable of completing a wide variety of missions independently or with support. The best of the best of the clones, it was widely said in Republic military officer circles that ARCs were the next best thing to a Jedi Knight. Read more…
Zeyn Kraen
Born to Nate and Ana Vondar Kraen in 4 ABY, Zeyn never knew his father, who perished in the Battle of Yanibar while Zeyn was still an infant. He was raised by his mother and his uncles and aunts, who also trained him in the ways of the Force. In particular, his Uncle Sarth and Aunt Cassi, who Nate had died saving, felt particularly responsible for Zeyn. However, Zeyn wanted nothing else but to live his own life and not dwell in the past. Read more…
Sneath Lapik


Sneath Lapik was a mysterious and taciturn Umbaran male. After failing in a power grab at a young age, he was exiled from his homeworld and departed, seeking out sanctuary. His natural Umbaran abilities, combined with his Force-sensitivity, led him to track down faint clues indicating agents of a hidden refuge. They detected his approach and confronted him, with the possibility of killing or wiping his memory if he proved dangerous. To their surprise, the Umbaran asked for sanctuary and was granted it after passing rigorous background checks and mental probes. Read more…
Callista Ming

Callista Ming was a Jedi Knight of the old Republic, born Callista Masana on Chad. Part of a rogue sect of Jedi led by Djinn Altis, she nevertheless served the Republic in the Clone Wars. After the rise of the Empire, Callista and the group of Jedi fled to Belsavis with Jedi Master Plett, but the Empire pursued them. At that point, Callista and her lover Geith sacrificed themselves to stop the automated Imperial battlemoon Eye of Palpatine. Read more…
Mithunir

Mithunir was a Shaper of Kro Var, a member of a Force-using sect native to the planet Kro Var whose powers specialized in the manipulation of earth, water, fire, and air. He was trained by his father, a Master Shaper who had long sought a legendary planet called Atlaradis. He and his father roamed the spacelanes for many years in search of the planet in a small ship that they owned, returning to Kro Var every now and again.
In 7 ABY, Mithunir's father passed away, leaving his aged son to continue the search alone. He did so for the next twenty years, and the Force spoke to him, telling him that soon he would find the path to Atlaradis, but the decades-long search with his father had only gleaned a few small scraps of information: a clue to Atlaradis was buried somewhere in the sands of Socorro. However, he began to have visions of a woman who would help him find the lost planet. Read more…
Dex Naresco


Dex Naresco was born on Dubrillion during the waning years of the Old Republic, in 25 BBY. His parents worked at Dubrillion Aeronautics, a private shipbuilding firm that built civilian craft. The company was understaffed and his parents hardly spent time at home, so his older sister, Erina, was responsible for taking care of him while their parents were away. She took it upon herself to provide for Dex and make sure he stayed out of trouble, even though he pursued it in his youthful curiosity. While Erina finished her schooling or was otherwise unavailable, he would spend time with his paternal grandfather, Mahel. Read more…
Jack Nebulax

Jack Nebulax was born in 56 BBY on Zhar, the moon of Gall, to Senator Zaxdis Nebulax and his wife, Sonitha Baral-Nebulax. His father wanted his son to enter into the world of politics, but Jack, realizing that an ancient ancestor had been an admiral in the Republic Navy centuries earlier, wanted to enter into a career in the Navy. In 41 BBY, on his 15th birthday, he revealed his intentions to his parents, but they wouldn't hear of it. They wanted to see their son become a politician, possibly even Supreme Chancellor one day. Read more…
Amavel Norres


Amavel Norres was born over the planet Nathas I in 44 BBY on the medical station Orvinhas that orbited the planet. He was raised on Nathas III and schooled there with his friend Rego, who persuaded him to follow intelligence as a field study. Norres dreamed of working for the Senate Bureau of Investigation and becoming a field agent just like he saw on some of the holodramas of the day. After his education was complete, he did join the Senate Bureau of Investigation, though he remained near the Nathas system before the SBI assigned him to a station they operated on Corulag. Read more…
Novera


Novera was a Hapan woman born several years before the Yuuzhan Vong to a family of nobility. When she was a little girl and presented before the Queen of Hapes, Teneniel Djo, the queen recognized Novera's Force-sensitivity and quietly told her parents about it. Like most Hapans, her parents had a distrust of the Jedi, but the idea of their daughter having special powers intrigued them. They agreed to have Novera attend a special school ostensibly for grooming potential handmaidens and attendants for the queen. In fact, it was a preparatory school for Jedi training. Read more…
Terneh Oegonar



Terneh Oegonar was a male Duros from Yanibar. His family, a group of shipwrights. had fled to Yanibar during the height of the Galactic Civil War as Imperial xenophobia reached a fever pitch. Terneh was mildly Force-sensitive, and Yanibar hoped to employ both his family's shipbuilding skills as well as Terneh's Force-sensitivity. However, his potential never truly developed to the point where he could consider himself a true Force-user. Instead of following any of the many Force-using traditions on Yanibar, Terneh instead joined the Yanibar Guard in an impulsive youthful decision. Read more…
Danni Quee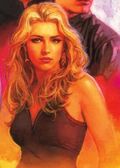 Danni Quee was the first person in the New Republic to witness the terrifying invasion of the Yuuzhan Vong and that event impacted her life forever. She was a scientist studying astrophysics at a young age until war broke out. Danni knew firsthand what the alien invaders were capable of and devoted the next five years of her life to stopping them, serving as the foremost expert on Yuuzhan Vong biotechnology and inventing many of the countermeasures used to eventually slow their advance. Read more…
Jon Rieves


Jon Rieves was a human male from Yanibar. He grew up in the rural areas of the Yanibar refuge, living in the rocky foothills of the mountains that surrounded the refuge. His father had served in the Yanibar Guard for many years, and when Jon came of age, he likewise followed his father's footsteps, joining the Yanibar Guard Army. Read more…
Ardo Romierr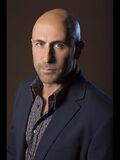 Ardo Romierr was born as the son of Lorrdian immigrants on Wukkar as Jaxon Tbilsov. Growing up in Iltarr City, he was discontented with his lot as a junior worker in his parents' successful speeder business. He was often associated with several other idle rich youths, but while his penchant for flashy appearances and dramatic talent made him popular in his school years, he was more aberrant than most of his peers, who eventually settled down. The young Tbilsov instead began associating with shadier elements at his school, and soon, through manipulation, cunning, and blackmail, came to quietly control or at least influence many of the illicit activities there, including cheating rings, illegal drug use, and extortion schemes. Read more…
R'hask Sei'lar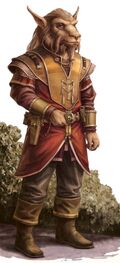 To those who knew him, R'hask Sei'lar was the model of a gallant spacer captain, an outmoded type in an era of pragmatism and profiteering among his occupation. Sei'lar was born on Bothawui to a reasonably well-off merchant family, the Sei'lar clan. He had at least one brother. Growing up, his parents wished him to enter politics, but he decided not to. Something of a rebel, he invested a portion of his inheritance into a light freighter, the Hawk-bat, after spending six months on a freighter. Those six months ignited his wanderlust and he decided that he would rather roam the galaxy in a starship than endure the daily life on Bothawui. Read more…
Aspra Serpaddis


Aspra Serpaddis was a Force-sensitive Thisspiassian male. Born into a family of nobility, he was raised during the rise of the Empire and saw Imperial xenophobia first-hand even as he became a teacher. When the Empire bombarded the planet and subjugated it, the young Thisspiassian was left furious and angry. His family had perished in the struggle while he was trapped at the university he taught at. Channeling his anger, he began to seek out the means to ensure such a tragedy never happened again. Read more…
Niull Shac

Niull Shac was a Yuuzhan Vong warrior, part of the fairly prestigious Domain Shac. He served the Yuuzhan Vong cause when the aliens invaded the galaxy, serving primarily as a field commander. A series of fairly unimpressive battles, including on Dantooine and Yag'Dhul, led to his being relegated to a secondary role, primarily for mopping operations. Niull Shac proved better in this regard, helping subjugate rebellious Hutt space. While he was often confounded by Jedi Knights or more sophisticated deceptions, he was an efficient and capable crusher of sedition on the worlds where he was assigned. Read more…
Yiu Shac

Yiu Shac was a female Yuuzhan Vong warrior, renowned for her deadly skill, poise, and beauty. She was an assassin of considerable fame among her domain and earned much acclaim for her family. Wily and cunning, Yiu Shac soon amassed a healthy respect from every member of her domain, many of whom wondered which prominent warrior she would choose for her mate. In the process, she challenged and defeated many potential suitors, none of whom she deemed worthy. To the surprise of many, she chose an assuming candidate named Qad Skell, who lacked the naked ambition and bloodthirst of most Yuuzhan Vong warriors. Read more…
Daara Sherum
Daara'sherum, or Daara Sherum as she was known in Basic, was a Lethan Twi'lek born on Yanibar to a pair of farmers. She, like her parents, was Force-sensitive and a part of the Force-using group known as the Zeison Sha, who had lived on Yanibar for millennia. She grew up in relative poverty, as her parents tried to eke out a living on the inhospitable ground of Yanibar. Like other Zeison Sha, she grew up learning how to use the Force, particularly for telekinesis and in the use of the signature Zeison Sha discblade and also developed a special dislike for both the Empire, who had occupied Yanibar, and the Jedi Order, whom the Zeison Sha blamed for many grievances years earlier. Read more…
Qedai Sherum



Qedai Sherum was the daughter of Twi'lek Elite Guardians Kacheen and Daara Sherum. A talented Force-sensitive in her own right, Qedai was raised as a proud heir to her mother's Zeison Sha heritage. She was a renowned athlete and known for her skill in telekinesis and combat. Read more…
Silri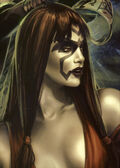 The Nightsister Silri was a dark-side Force user from Dathomir who managed to escape the planet during the Galactic Civil War. Forming a tenuous alliance with the crime lord Tyber Zann, she worked with the underworld leader and helped him to unlock a powerful Sith artifact he had found. However, she had ambitions of her own and concealed the true power of the artifact. When Zann allowed the modified artifact to fall into Imperial hands, she was furious, but nevertheless accompanied him and his Talortai associate Urai Fen back to Coruscant in 4 ABY on a daring raid on Emperor Palpatine's private vaults. Fighting through Palpatine's elite guards, Zann was able to steal the pass key to the Emperor's files in order to amass incredible wealth. For her part, Silri struck out on her own and recovered the artifact, whose true worth she had concealed from Zann. Read more…
Qad Skell "Tsaruuk"

Qad Skell was a Yuuzhan Vong warrior. Raised among the stars as the Yuuzhan Vong wandered between galaxies, he was known for being a cunning and skilled fighter with some aberrant behavior. Most notably, he measured his aggression with caution and efficiency, unlike the bold but costly tactics favored by most of his peers. His odd choice of tactics earned him the scorn of many other warriors, and while Qad Skell had no problems accepting challenges, he did not always win either. Read more…
Skip

Skip was a Tynnan, a short bipedal fur-covered race native to the watery world of Tynna. Naturally adept in the water, Tynnans were less comfortable on land, particularly due to their poor eyesight. However, Skip was discovered to be Force-sensitive at a young age and was taken to the Jedi Temple for training. In early adolescence, he was accepted as a Padawan by the Caamasi Jedi Master Ylenic It'kla, whom he served faithfully even at the risk of his own life. On one occasion, Skip dove into the frigid waters near Ando's north pole to untangle the Jedi Master from maliciously placed fishing nets while on a mission. It'kla imparted a strong sense of morality on Skip, stressing the importance of weighing one's actions and keeping true to the light side of the Force. During his training, Skip befriended Selusda Kraen, a Human male from Commenor, whom he met in lightsaber class. Both Skip and Selu studied Form IV, an agile lightsaber form well suited for Skip's small build, though neither were particularly graceful fencers. The two became fast friends, with Selu's unassuming studiousness complimenting Skip's affable nature and endless curiosity. Read more…
Anakin Skywalker
They called him the Chosen One, the one who would bring order to the Force, but he turned out to be their greatest betrayer ever. Anakin Skywalker, rumored to have been conceived by the Force itself, was one of the most powerful Jedi ever, and as Darth Vader was also one of the darkest Sith ever to stride across the galaxy. Though his full life story is well-chronicled elsewhere, a definitive work on the Yanibar exiles wouldn't be complete without mentioning Anakin Skywalker. Read more…
Feran Slayn


Feran Slayn was born on Yanibar in a life of hardship, but when she was eighteen, she received an offer she couldn't receive refuse. Her village was offered shelter inside a refuge being built to hide Force-users from the Empire. She gladly accepted the offer and was so impressed by what she saw that she joined the refuge's defense force, the Yanibar Guard. She had always been a skilled shot with a slugthrower rifle while fending off predators on Yanibar, and her physical and mental toughness served her well in the training. She joined one of the first infantry squads and embarked on a storied military career. Sadly, though, even as her prominence and her unit's stature increased, her emotional health deteriorated due to her self-imposed isolation. Read more…
Jaina Solo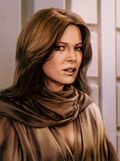 Jaina Solo was a Force-sensitive Human female and the daughter of Han and Leia Solo. She and her twin brother Jacen grew up on Coruscant before eventually joining their uncle Luke Skywalker's training academy on Yavin 4 to begin their Jedi training. At times during her childhood, Jaina resented the time that her mother's political obligations as Chief of State demanded of her. Jacen, Jaina, and their younger brother Anakin were frequently targeted during their youth, either for kidnapping or worse. Yet despite the tumultuous times and events they lived through, along with their famous parents, they managed to enjoy much of their childhood. Read more…
S'vollke


S'vollke was a Whiphid and a member of the Jal Shey order. Born on Toola, S'vollke had not always desired a different life from the other Whiphids. For many years, he was content to However, after a tragic illness claimed the life of his beloved mate and son but left him behind, he turned moody and restless, as well as disconsolate. Boarding a spacecraft, S'vollke left Toola and wandered the spacelanes in search of answers. He found odd jobs here and there to get by, but viewed himself as a sort of pilgrim, searching for some kind of explanation for the loss of his family. Read more…
Tyria Sarkin Tainer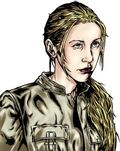 Tyria Sarkin Tainer was a Human female born and raised on Toprawa. She was trained as an Antarian Ranger and was aided by her slight Force-sensitivity. When the Galactic Civil War broke out, Tyria joined New Republic Starfighter Command. However, despite her Force potential, she learned that it was weak and barely of use to her. After washing out from a training unit due to the manipulations of a corrupt instructor that Tyria refused to help, she joined the unorthodox pilot-commando unit, Wraith Squadron. From there, her fortunes began to change. Read more…
Aertijn Tamble

Aertijn Tamble was a Human male from Yanibar. His parents were one of the many inhabitants who moved from the Draskar community into the Yanibar refuge established by Selu Kraen in 15 BBY. As a young boy, Tamble was enamored with the Yanibar Guard, the defense force of the colony, particularly its infantry, who seemed particularly impressive in their powered armor suits. Read more…
Ashli Tar-sonis


Ashli Tar-sonis was a Human female and the daughter of two former Yanibar Guardsmen, Vree and Storia Tar-sonis. She was born in 5 ABY and raised on Yanibar. Her parents tended to isolate themselves from others, moving to the remote steppes north of Cadthak and making a living from ranching. Ashli grew up on their ranch, but longed for the excitement and social scene of a larger city, which led to her persuading her parents to let her attend secondary school in Union City.
In Union City, Ashli proved to be a good student at the school despite her rustic mannerisms. She studied management with a secondary emphasis on linguistics. After an intramural smashball game, she was approached by a Yanibar Guard recruiter, who tried to talk her into joining the service, pointing out that it was only a five year commitment and that she could get to go offworld while having her leadership skills refined and prepared for a successful care once out of the military. The recruiter also told her that her education would be paid for, relieving the financial burden on her parents. With no other postgraduate plans or commitments, Ashli agreed and joined the Yanibar Guard Army in 24 ABY. Her training and officer candidacy finished in 27 ABY and she was commissioned as a lieutenant and assigned to work as an intelligence analyst. Her personnel evaluations listed her as dutiful and quietly competent, but not outstanding. Read more…
Roxana Taskien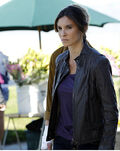 Roxana Taskien was a Human woman originally from the Mid Rim world of Kalarba. She was born in 45 BBY and raised by a single mother. She never knew her father. Her mother worked as a housekeeper for a wealthy Kalarban politician. Roxana happened to befriend the politician's daughter, a girl named Maleah about her own age. Roxana convinced Maleah to share her schoolbooks with her, and thus was able to gain more of an education than possible for someone of her social stature. Curious, highly-intelligent, and determined, Roxana quickly learned how to manipulate Maleah while still appearing subservient. Read more…
Nyla Tenelly

Nyla Tenelly was a female Duros born on Yanibar as the oldest of three children. Her parents were involved in the mining business, but young Nyla was more fascinated by a life of crime-solving as portrayed on the holodramas. She worked through school to pay for it, becoming a forensic technician by 2 ABY, where she served primarily as a coroner's assistant. Read more…
Almos Terthbak

Almos Terthbak was a Human male from Anaxes, born to a family to middle-class laborers. In 20 BBY, at the age of eighteen, he enlisted in the Republic academy to escape what he viewed as drudgery in the business field, but did not complete his training until after the Clone Wars had ended and the Empire had been formed. Terthbak was swept up in a wave of zeal for the new government and had dreams of grandeur related to achieving high rank in the Imperial academy. Read more…
Drelve Tlaleo
Drelve Tlaleo was born on Saloch, one of the Tunroth's colony worlds in the Jiroch system. Drelve never knew his parents, and was orphaned at an early age. Drelve eventually found comfort and protection in the street gang known as Forlorn Caduceus. Like most street gangs on Saloch in the years leading up to the Clone Wars, the gang was composed almost entirely of orphaned or abandoned Tunroth youth. Read more…
Rali Tsouros

Rali Tsouros was a Human male from Serroco. Trained as a slicer and programmer, he joined the New Republic military in 5 ABY in the intelligence division. His exploits were considerable—both on enemy and allied networks. Rali's idiosyncratic philosophy led him to crack files where he wasn't intended to be, including in New Republic databases. Read more…
Quinlan Vos


Quinlan Vos was an enigmatic Kiffar Jedi Master during the last days of the Old Republic. A mystery to many of his colleagues, Vos operated deep undercover during much of the war, seeking to undermine the Separatists from within, but he nearly fell to dark side while in Count Dooku's employ, becoming something of a double agent. Furthermore, against Jedi traditions, Vos had a family, but the war separated him from his beloved wife. Read more…
Tyber Zann


Tyber Zann was born and raised on Anaxes and, despite being born into prosperity, soon began a criminal career. He was enrolled into the Imperial Academy on Carida by his father as punishment, but soon was expelled for his continuing criminal activities. Those same activities soon led him into partnership with a hulking Talortai named Urai Fen and allowed Zann to construct a criminal empire rivaled only by the Hutts. Zann grew increasingly ambitious and soon found himself mired into ever-greater schemes that would see him square off against the Empire, ally himself with the lethal Nightsister Silri, and ultimately overreach after a daring raid on Coruscant. The enmity he drew from the Rebel Alliance, Empire, other criminal groups, and eventually the Yanibar Guard would lead to the devastation of his fleet over Kuat and his death above Yanibar. Read more…
Destra Starkellos Zel


Destra Starkellos Zel was a Zelosian male born twenty-five years before the destructive fire of the Clone Wars. At first, he was a carefree young man, with little concern for the affairs of the greater galaxy. However, when war did break out, Zel was at first dismissive of the conflict, feeling that it had little bearing on Zelos. When the Republic attempted to recruit Zelosians to their service, Destra Starkellos Zel was outspoken in his opposition. Read more…
Community content is available under
CC-BY-SA
unless otherwise noted.