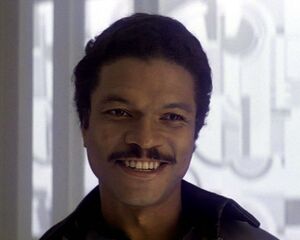 Jimmy Wales, co-founder of Wikia and Wikipedia, on administrative rightsThis should be no big deal.
Administrators are Star Wars Fanon users who have been given extra editing rights by the community in order to help in wiki maintenance tasks such as rollback, deletion, page protection, and user blocking; bureaucrats have additional tools as well. Administrators are elected by the community in requests for adminship.
These users are meant to be trusted by the community, or else they never would have been elected. Respect, however, is not a guarantee. Administrators promise to work hard to earn your respect and the respect of all other users, because administrators are meant to be no different than any other user—including you! The only difference between an administrator and a non-administrator is extra editing buttons. They are not bosses, nor are their opinions any more or less valid than yours. Decisions that affect the community are made by the community. All users are equal, regardless of however many editing buttons they have.
Who are they?
What's a bureaucrat?
How can I ask for their help?
What can they do?
What can they not do?
How can I become an admin?
What's a VSTF/helper/staff?
We don't bite—seriously!
See also