The following was a proposal to seek affiliation with Star Wars: Imperial Assault II: Rise of the Empire. The result of the discussion was we will not seek affiliation with the website at this time. This forum is an archive. Should you wish to add your opinion on the matter, please do so on the forum's talk page.
---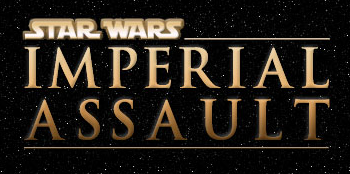 Star Wars: Imperial Assault II: Rise of the Empire also known as Star Wars: Republic at War is a Real-Time Strategy Game based off the Game Star Wars: Empire at War. It is a modification of the game where you can play as the Republic or the CIS in the Rise of the Empire Era. You can use all of their units and forces against each other. This game has EVERYTHING that the Republic and CIS have. There's just one situation: the game isn't done yet. If we have an affiliation with Republic at War and have more contributors, we can get the official game done.
There's another version of the game on empireatwar.filefront.com. It's not official, and there's some fanon in it, but it's still good. You can download it at the site.
It would also be good have some suggestions made by Users here. People here sould also be aware that it is still being contributed to. People will be able to play it at the game's completion. If there's enough votes, I'll be the representative for the affiliation. Make sure to think about any disicions. —Super Skywalker

(Republic Holovision/Vote!) 00:26, June 18, 2010 (UTC)
Vote
Support (1)
I believe this will be a good game. —

Super

Skywalker

(

Republic Holovision

/

Vote!

) 00:26, June 18, 2010 (UTC)
Oppose (6)
Not a fan of partnering with an external, non-wiki site. Plus, they really have nothing to offer us. --

D.W.

(talk)

00:39, June 18, 2010 (UTC)
Nor am I. Plus, fan-run mod projects have a notoriously bad habit of never getting done, no matter who's in charge (I have personal experience in this matter from having worked with the Legacy of War team). GoodwoodDebating Society22,359 Edits 01:06, June 18, 2010 (UTC)
Opposed on the basis that the OP is not a representative of that website. I want to know if there's any interest from this website before we have a CT like this. - Brandon Rhea (talk) 04:00, June 18, 2010 (UTC)
Per Bac. ---Ping(JediCommando) 20:20, June 30, 2010 (UTC)
Neutral (2)
I remember seeing this mod back when Forces of Corruption (the add-on to Empire at War) came out, and I remember being really hyped to play it. The unit models and vehicles look nice, and it sounded like a good idea. It's been awhile (almost 4 years), and I'm surprised they haven't finished yet. Regardless, that's not a reason for me to oppose. @Wylind/Goodwood: I trust you've seen TheSWRP.com link on the main page? —

JM

76

Droid

IRC

01:39, June 18, 2010 (UTC)
The project looks very interesting, and I do not think such a partnership would be out-of-place. It would set a good precedent, associating ourselves with Star Wars fan projects that aren't necessarily encyclopedic or narrative. However, I'll refrain from supporting until I get a better idea of what everyone on the project thinks of this proposal, instead of one person who, as Brandon pointed out, is not a representative of the whole group. --C3PO the Dragon Slayer 6,000,000 forms of communication | Dragons I've Slayed 19:29, June 30, 2010 (UTC)
Discussion
This is something I can support. It looks like a good candidate for affiliation/friendship/partnership/whatever you want to call it. One thing, though: are you an operator/admin/whatever of the site? Does your community/fellow admins agree with affiliation? I just need to make sure that this website agrees with it too, because without that then this CT is pointless. Let me know, thanks! =) - Brandon Rhea

(talk) 00:47, June 18, 2010 (UTC)
To agree with the affiliation, I can eMail the site and request an affiliation. If you need me to eMail them and if you need to anything more on the website/game. I will get them to agree with the affiliation if the there's enough votes here. —

Super

Skywalker

(

Republic Holovision

/

Vote!

) 23:43, June 18, 2010 (UTC)
With a net -5 vote count, can this be called done and closed? --D.W. (talk) 04:32, July 4, 2010 (UTC)
Community content is available under
CC-BY-SA
unless otherwise noted.