The galaxy's turned out a lot bigger than I thought it would be.
—Calen Solayr
Calen Solayr, recorded in the Journal of the Whills as the Son of the Suns, was a Human male Force-sensitive hailing from the Unknown Regions planet of Aranya.
Originally making his living as a humble nerf herder, Calen eventually left his homeworld and became a member of the Knights Remnant, the extant fragment of the New Jedi Order following the Fauthian devastation. He would go on to be a major player in the Galactic Interregnum, aiding the Triumvirate Underground in their fight to restore order to the galaxy and defeat warlord Raixan Fauth and his fanatical legions. During this period he would grow strong in the Force, combating Fauth's ideals of "chaos" with his own of "balance".
Solayr's exploits would be largely conducted through the Stymphalian Wren, a prototype freighter aboard which he was one of several significant beings known as the Torchbearers.
Biography
Edit
Birth and early life
Edit
Appearance on the galactic scene
Edit
Personality and traits
Edit
Appearance
Edit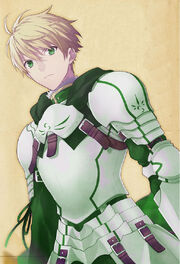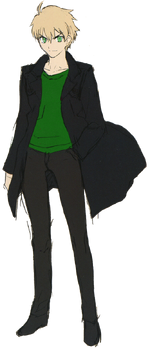 He was the sort of person who, even after being through the refresher twice, still looked as if he'd come in from a desert storm.
—
Star Wars Faraway
Personality
Edit
I always used to look up at the stars every night as a kid, thinking that I would be one of them someday.
—Calen's dream
Powers and Abilities
Edit
Lightsaber Skills
Edit
Force Powers
Edit
Equipment
Edit
Lightsaber
Edit
Behind the Scenes
Edit
Appearances
Edit